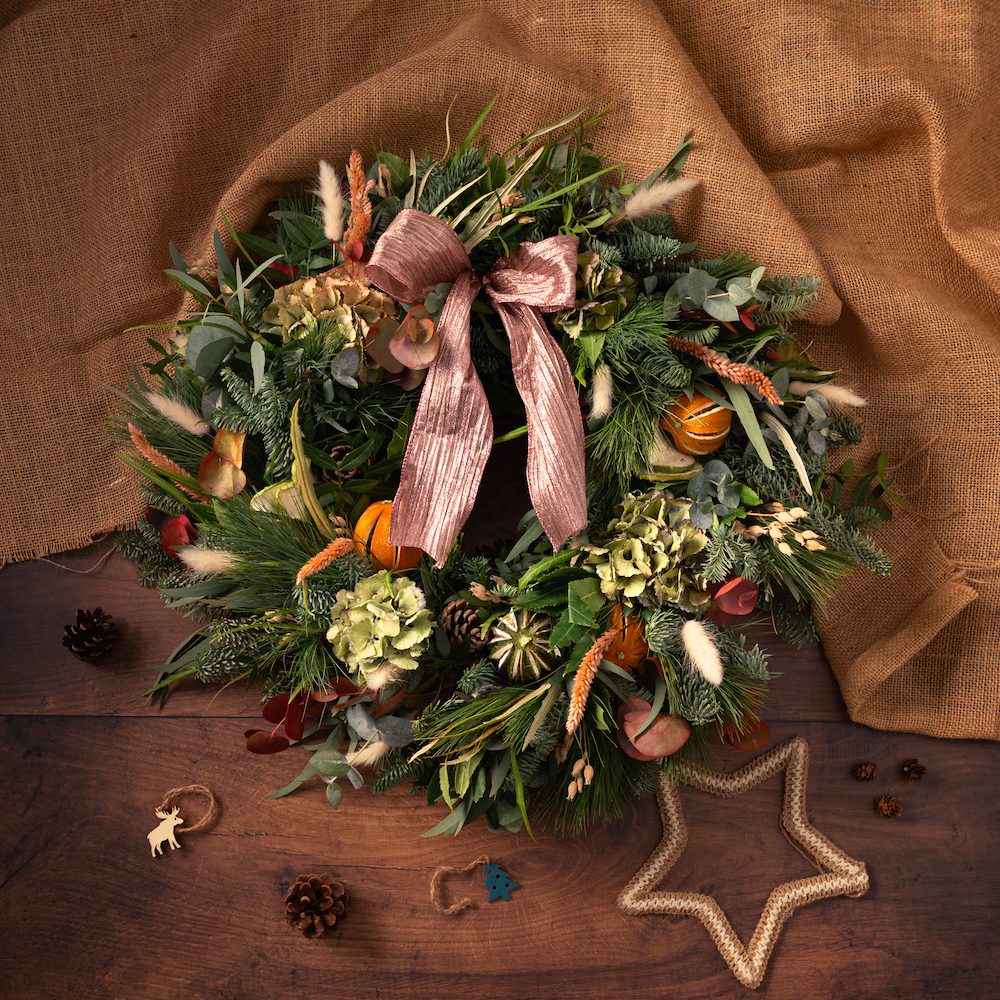 Give us artistic license to make something that lies delightfully between modern traditional and flamboyant. Think colourful bunny tails, dried embellishments, hydrangeas and dried fruits. We have a variety of ribbons, but let us know in the comments if you have a colour preference. £65 incl. delivery. We aim to dispatch your order within 7 days.
Bespoke Festive Centre Pieces Also Available
Are you looking for a festive centre piece? Then look no further! I can make you a bespoke table centre, tailored to your festive theme and table. Round table? Very very long table? Reds/whites/golds – from the beautifully simplistic to the elaborate and showy.
Prices start from £45, and are available for local delivery and collection only.