All of our products are handmade in the South West by Gemma herself. We can also provide bespoke arrangements for local delivery or collection, so please get in touch with your ideas.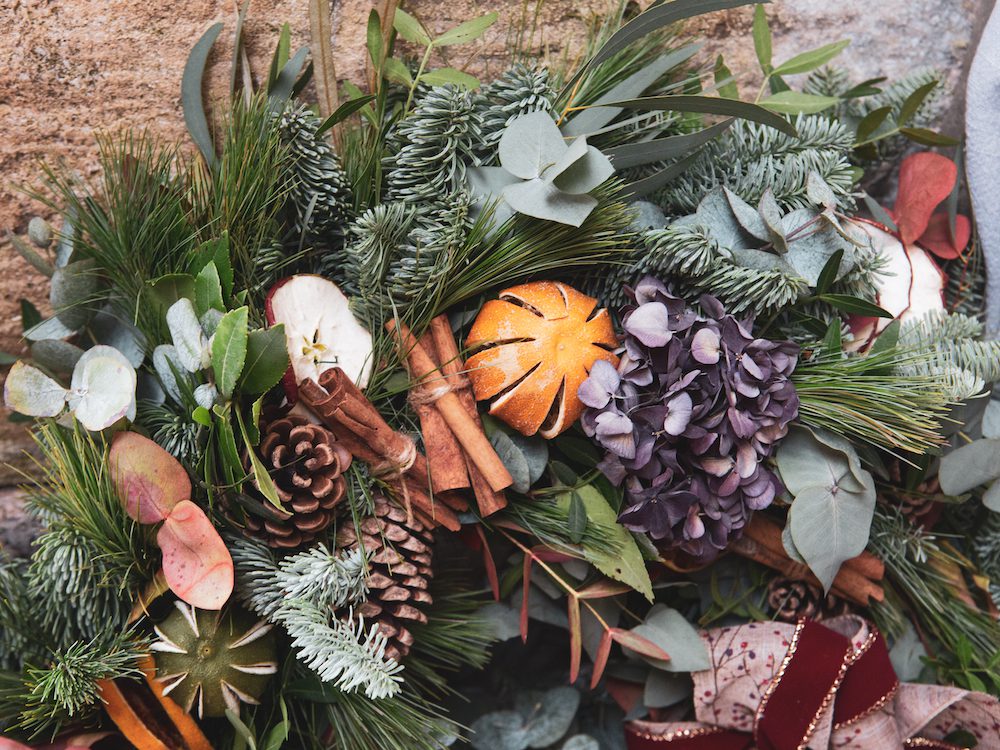 Bespoke Festive Centre Pieces Also Available
Are you looking for a festive centre piece? Then look no further! I can make you a bespoke table centre, tailored to your festive theme and table. Round table? Very very long table? Reds/whites/golds – from the beautifully simplistic to the elaborate and showy.
Prices start from £45, and are available for local delivery and collection only.