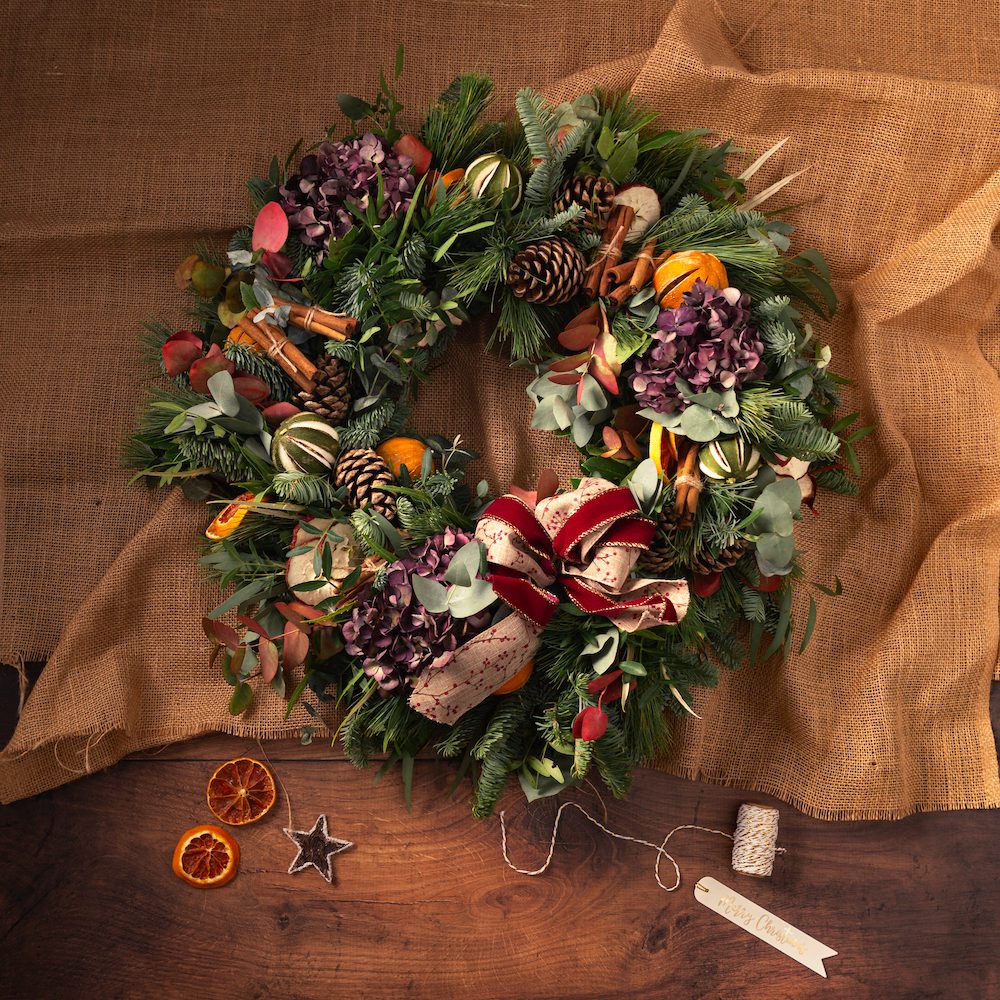 Put the splendour into your season with our Luxury wreath. Crafted with the best foliage, and adorned with cones, dried fruits, hydrangeas and ribbons this one will have people stopping at your door for sure. £85 incl. delivery. We aim to dispatch your order within 7 days.
Bespoke Festive Centre Pieces Also Available
Are you looking for a festive centre piece? Then look no further! I can make you a bespoke table centre, tailored to your festive theme and table. Round table? Very very long table? Reds/whites/golds – from the beautifully simplistic to the elaborate and showy.
Prices start from £45, and are available for local delivery and collection only.